Returning to the Office Soon? Get Ready for these Questions!
COVID-19 forced people around the globe into their homes and for the past two years, we've adjusted to Netflix and Chill, Virtual Learning and Zoom calls in a buttoned blazer and Sonic boxers. And now, it looks like the tide is turning where teams are open to office interactions, and breakroom banter – under the right conditions. Physically returning to the workplace leaves a lot of unknowns, so let's talk about a few common ones you may encounter.
Q: Do we Still Need to Distance?
There's no one size fits all answer, however in genera it's recommended to follow the same practices you have in the past. If your office has closely adhered to the guidance from the CDC, then as of present day six feet of distance is still encouraged. Therefore, as you create your return to the office plan, your leadership should build in protocols and space options to allow employees to distance themselves.
Q: Can We Impose a Vaccine Mandate?
The U.S. Supreme Court struck down OSHA's ETS requiring that most individual employers can implement a vaccine mandate, so the short answer is no. Before making this decision, however, employers must consider several factors. First, how your employees and your customers would respond to such a mandate, second, the logistics of ensuring that vaccines are available, third, if your employees comply with the mandate, and lastly, how your company would handle any pushback from employees.[1]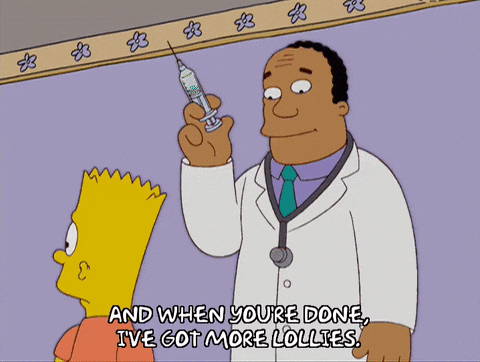 Q: What happens if someone tests positive and is vaccinated?
The best part about navigating our new COVID-19 world is we aren't in this alone. The CDC has an entire website [2] with resources with FAQs for employers to follow. As of the most recent update, if an employee test positive the employer response depends on the employees vaccination status. If they are unvaccinated, employers can still require home quarantine. For those who are vaccinated, they may return to work at the employer's discretion, with a mask.
As the employer, you are expected to be the knowledge base for your employees. Anticipate their questions by thinking through the areas that affect them the most and researching what critical issues have plagued our workforce. By providing an FAQ ahead of time, you show the importance in the decision, and how much thought and preparation went something that could change the lives of everyone.
[1] https://news.bloomberglaw.com/class-action/return-to-office-answers-to-five-common-employer-questions [2] https://www.cdc.gov/coronavirus/2019-ncov/your-health/quarantine-isolation.html